Programma Belfius Indoor Hockey League Eredivisie – 14/12 en 15/12
Bekijk hieronder het programma van de Belfius Indoor Hockey League Dames en Heren voor komend week-end.
Indoor Hockey League Women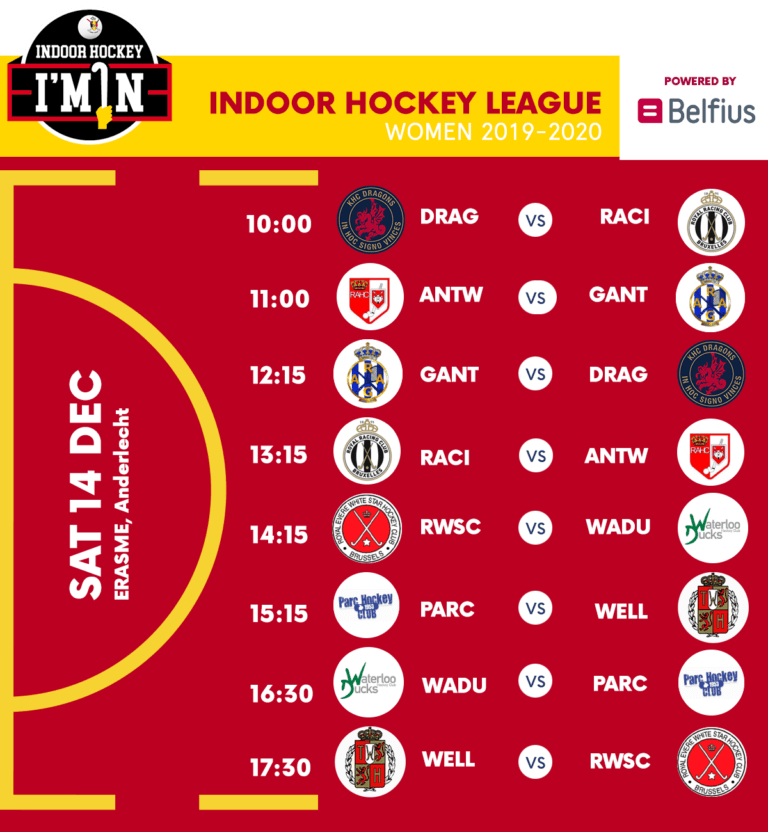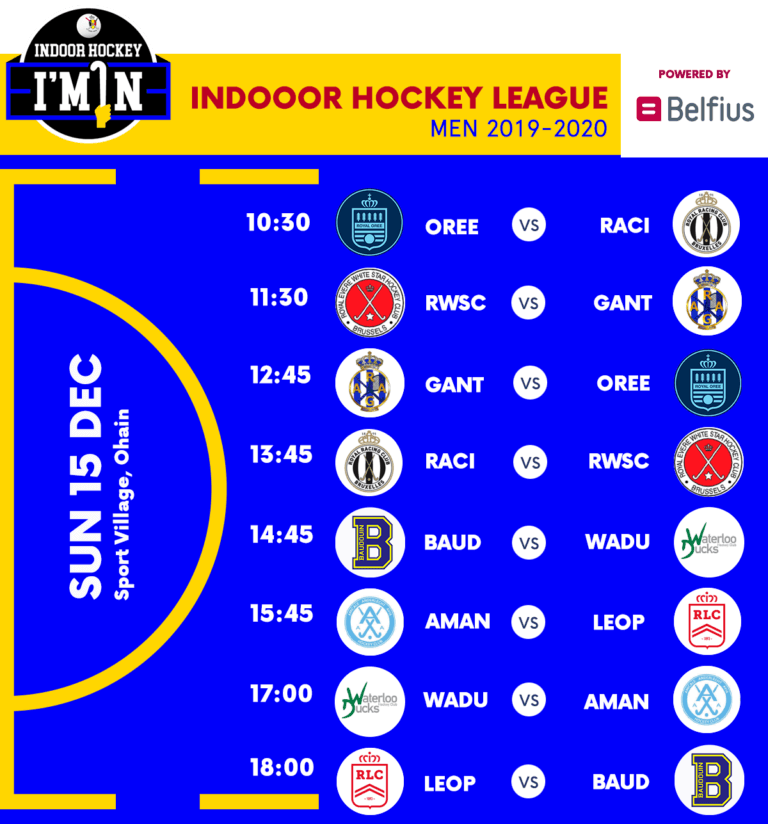 This is an Alert
I am a description. Click the edit button to change this text.
VIND HIER ALLE HOCKEY BELGIUM NIEUWSBERICHTEN!

Vanaf nu is het mogelijk om in de Hockey Belgium applicatie de beschrijving van de outfits van de teams voor elke wedstrijd te zien! Geen ruimte meer voor twijfel over
Lees meer »

Tijd voor de tweede ronde! Sinds woensdag 15 maart kan je je inschrijven voor de tweede loting, om individuele tickets te bekomen voor de Olympische Spelen van Parijs volgend jaar.
Lees meer »

Volgende week reist onze nationale vrouwenploeg naar het Duitse Bremen om er twee keer tegen het gastland te spelen. Deze vriendschappelijke wedstrijden vinden plaats op woensdag 22 en donderdag 23
Lees meer »