Programma Belfius Indoor Hockey League Eredivisie – 14/12 en 15/12
Bekijk hieronder het programma van de Belfius Indoor Hockey League Dames en Heren voor komend week-end.
Indoor Hockey League Women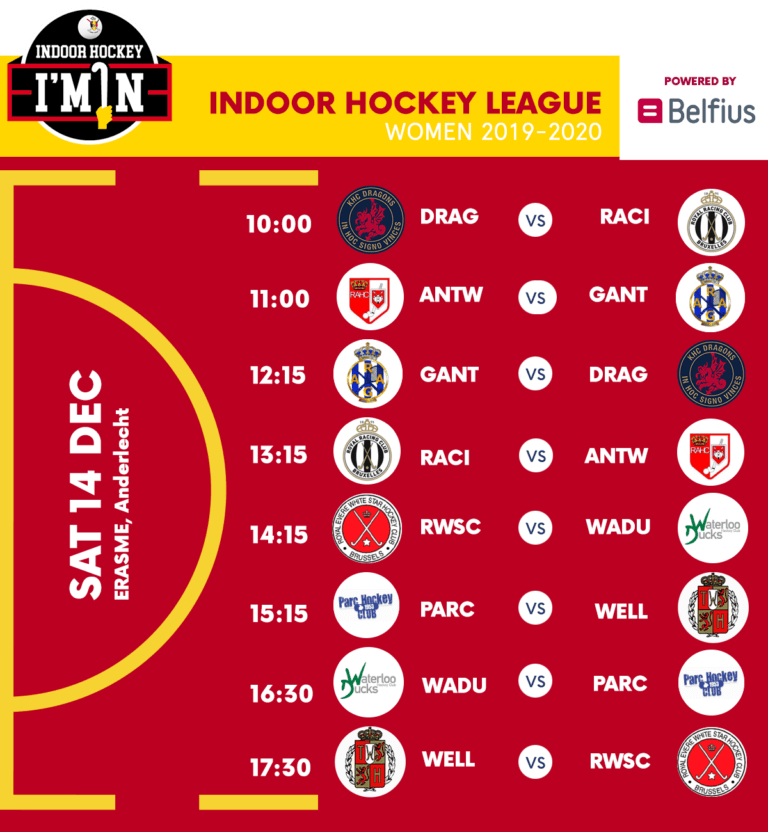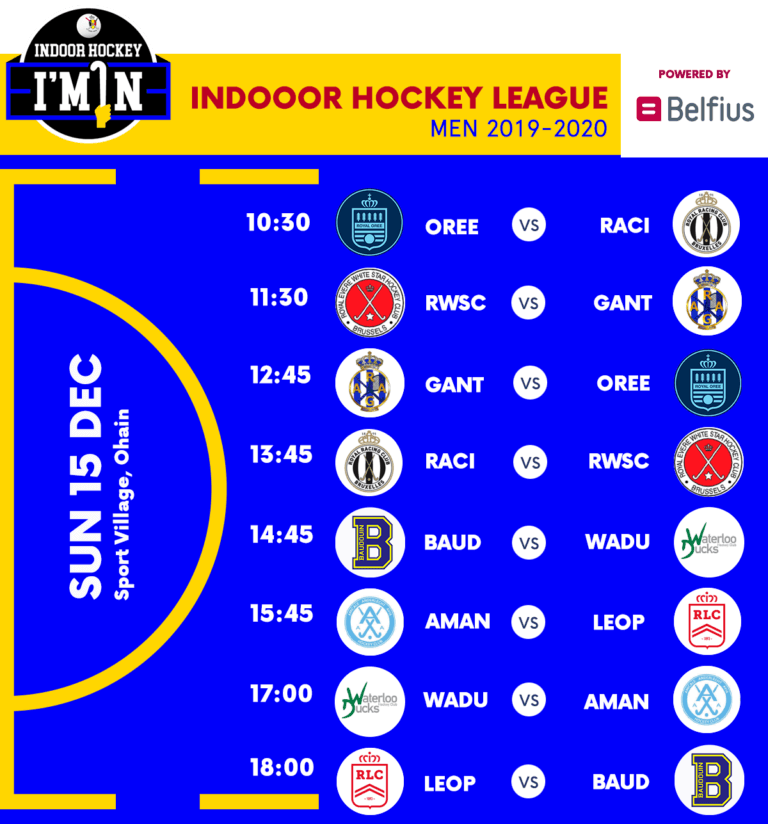 This is an Alert
I am a description. Click the edit button to change this text.
VIND HIER ALLE HOCKEY BELGIUM NIEUWSBERICHTEN!

Van 14 tot 21 december vertoeven onze Red Panthers in Spanje, meer bepaald in Valencia, waar ze hun voorbereiding voor 2021 opstarten en hun fysieke conditie op peil willen brengen.
Lees meer »

Momenteel worden 24 verschillende sporten vertegenwoordigd op de Special Olympics, die om de vier jaar in niet-Olympische jaren worden gehouden. Parahockey maakt nog geen deel uit van dit aanbod, maar
Lees meer »

Zondag 06/12/2020 Dames 12:00 GANTOISE WHITE STAR Youtube         12:00 LEUVEN RACING Youtube         12:00 VICTORY DRAGONS Youtube         15:00 BRAXGATA
Lees meer »