FIH Pro League (31/10 – 01/11 & 04/11) – Red Panthers : selectie voor Bel-GBR & Bel-Ned
Hier zijn de selecties voor de drie Pro League wedstrijden tegen Groot-Brittannië en Nederland op zaterdag 31/10, zondag 01/11 en Woensdag 04/11 !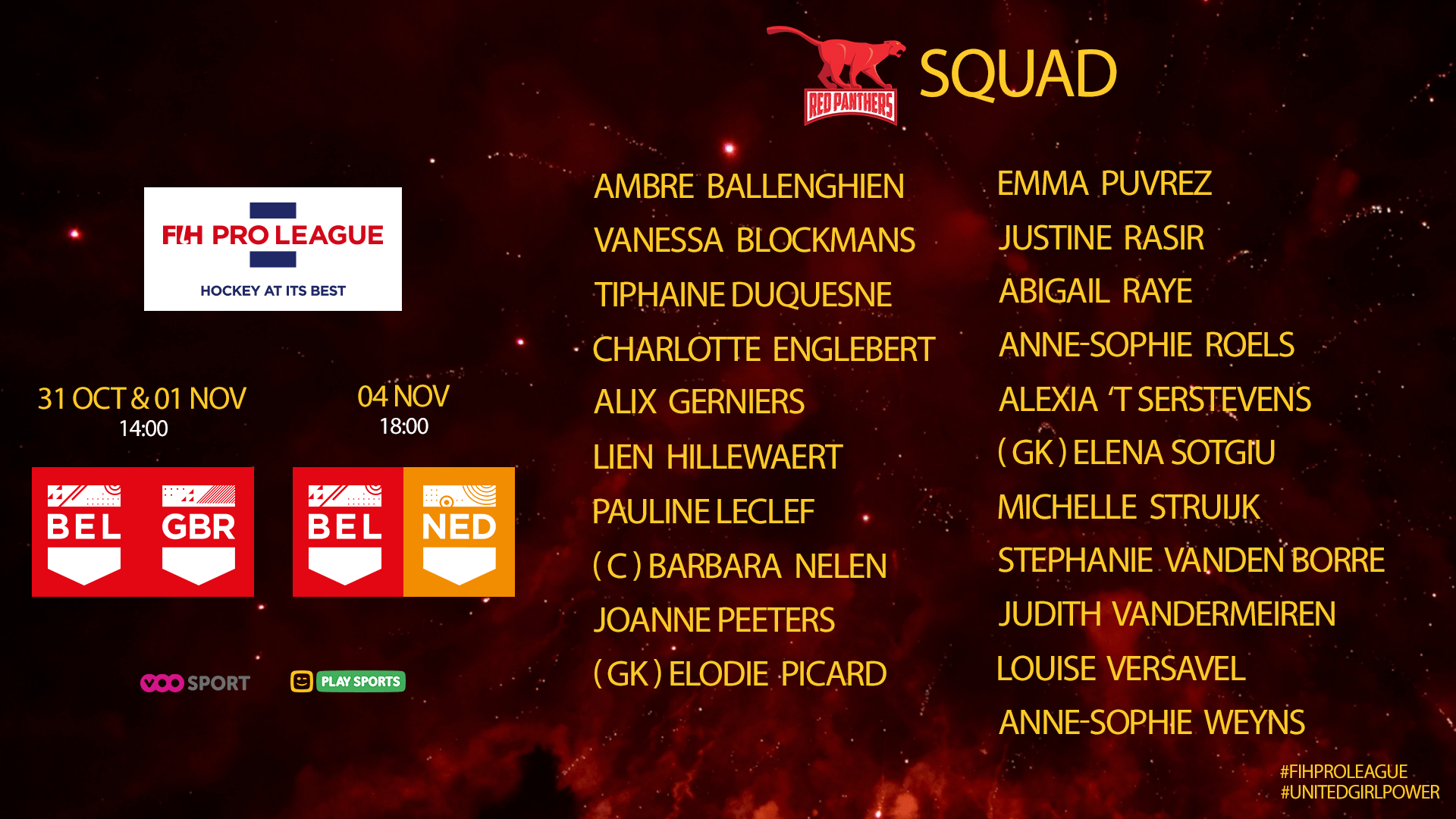 This is an Alert
I am a description. Click the edit button to change this text.
VIND HIER ALLE HOCKEY BELGIUM NIEUWSBERICHTEN!

Zaterdag 28/11/2020 https://hockey.be/wp-content/uploads/2020/11/Instagram8.mp4 Zondag 29/11/2020 https://hockey.be/wp-content/uploads/2020/11/Instagram9.mp4 Zaterdag 28/11/2020 Hier vindt u de lijst met wedstrijden die dit weekend online worden uitgezonden: 13u00 Heren: Herakles –  Antwerp op Play Sports en
Lees meer »

Vanaf vrijdag 27 november om 00u00:01 en tot zondag 29 november om 23u59:59 organiseren we Black Friday op onze webshop. Geniet van een korting van 10 % op alle hockey
Lees meer »

https://hockey.be/wp-content/uploads/2020/11/Carre.mp4 Hier vindt u de lijst van de wedstrijden die dit weekend online worden uitgezonden: 12u30 Heren: Royal Beerschot Hockey Club – Royal Daring Hockey Club op Play Sports en
Lees meer »