Dit evenement is voorbij.
On Saturday the 11th of June the next edition of 'Backstick Tournament' will be held. Of course we will be back at our homebase R. Victory H.C. in Edegem (Antwerp – Belgium). It will be an unforgettable day full of hockey, delicious food and an amazing afterparty. The line-up t.b.c.
More details and subscriptions : https://www.backstickstournament.com (our website)
*****
Op zaterdag 11 juni 2022 vindt de volgende editie van het Backsticks hockeytoernooi plaats op R. Victory H.C. in Edegem (Antwerpen).
Het belooft weer een sfeervolle dag te worden met veel hockey, uiteraard gevolgd door onze legendarische after-party. Kortom, HAVN Backsticks 2022 wordt een dag om niet snel te vergeten!
Backsticks tournament is een recreatief toernooi, dat open staat voor iedereen.
Ook niet-hockeyspelers zijn welkom.
Alle deelnemers dienen wel minstens 18 jaar te zijn.
Meer details en inschrijvingen : https://www.backstickstournament.com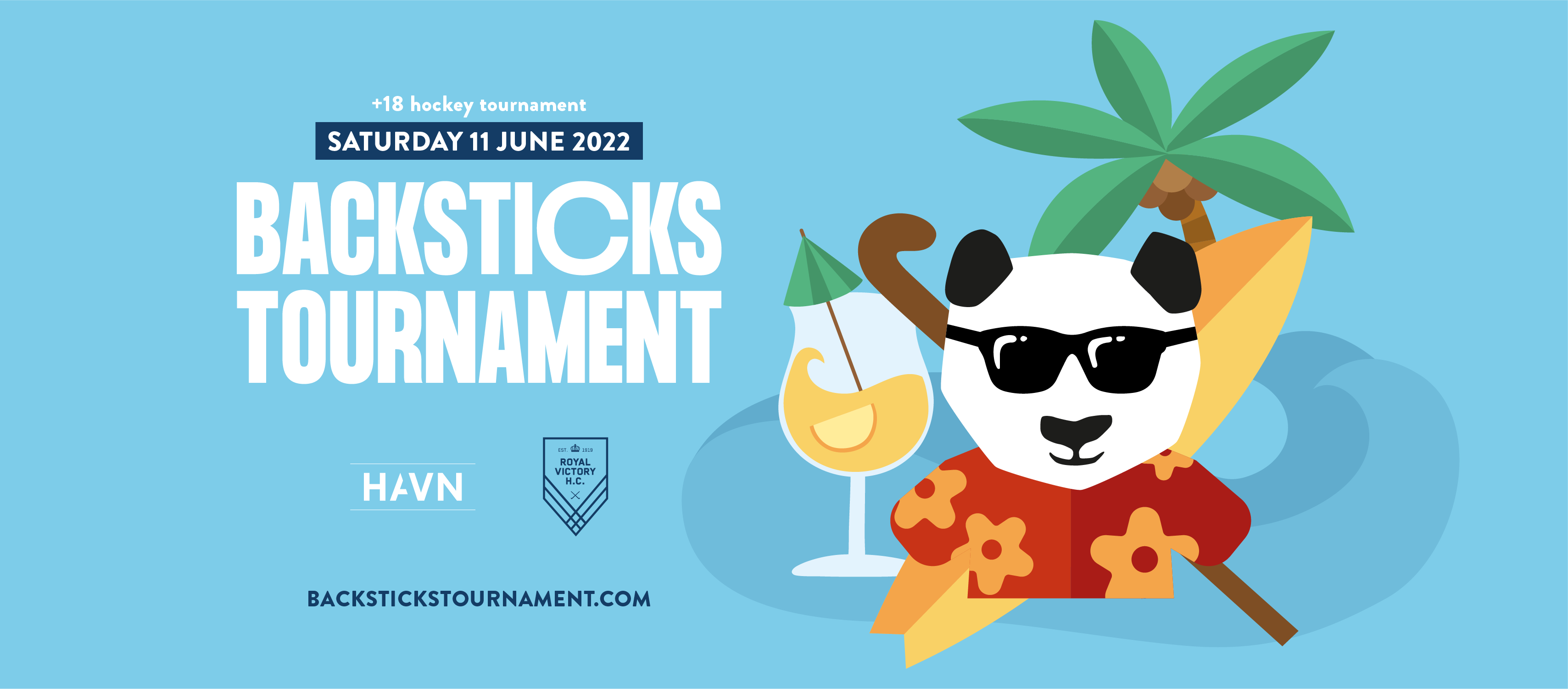 Gerelateerde Evenementen